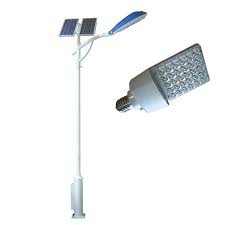 Solar Get Green's  engineering, procurement, and construction (EPC) team provides bankable, innovative, and reliable solar energy solutions to customers around the world. Offering "turnkey" working systems due to the set structures Solar Get Green  has in place, we are able to provide a complete spectrum of services for projects from viability studies to commissioning.
Complete Services
We are capable of managing a project through engineering, procurement, construction and beyond, our  team of experienced experts can provide :
Viability Studies
Permitting
Project Development
Engineering
Construction
Single Point of Contact
As an inclusive EPC provider, Solar Get Green  is able to retain their position as a single point of contact for all solar energy needs. Solar Get Green's in-house team of experts strives to produce top-notch and innovative solar designs by selecting components based on highest standards in reliability, extendibility and low failure rates. Solar Get Green's comprehensive experience ensures cost effective engineering solutions for even the most complex projects.Solar Get Green has the ability to deliver projects on-budget and on-time due to their immense experience providing global EPC services. This absolute efficiency and organization guarantees accelerated investment recovery in the long run.
Simple EPC
Minimum Owner Effort
One Point of Contact
Simple, Uncomplicated to Monitor and Coordinate
Straight-Forward Post-Commissioning Services
Quality Assurance
Owner Not Affected by Market Rise
Investment Figure Known from Inception
Solar Get Green Solar Delivers
Complete Scope of Work
Project Duration and Expectations
Quality Products and Workmanship
Cost and ROI Projections
SERVICES AND SOLUTIONS OFFERED
EPC services are done for :
Solar EPC
Solar PV
Rooftop
Solar Park
Engineering : Experienced team, Optimized structure design, Rich experience in design of various types of foundations.
Procurement : Decentralized purchase for faster delivery, Strategic tie-ups with leading inverter players.
Construction : In-house solar inverter installers, Solar specific elaborate standard operating procedures, quality assurance plan, material trackers and safety plan, huge resource mobilization capabilities for quick turnaround.
Services : Total generation estimation, structures fixed/tracking, engineering of solar farms to international standards, Technology selection, operations & maintenance, Off-grid/rooftop.
Solar PV – The services provided in solar PV segment are :
Total Generation Estimation
Structure (Fixed and Tracking)
Engineering and Design of Solar Parks to International Standards
Third party vetting of design by top international agencies
Selection of components like modules, inverters, DC cables etc.
Operations and Maintenance
Rooftop
Rooftop solar installations surely are quick and easy solution. And availability of subsidies & incentives makes it a cost effective solution that contributes in reducing the carbon footprint.
Why rooftop solar?
Reducing carbon footprint, Decreasing use of DG's hence saving fuel, Effective use of building space hence no land required, Maintenance free, Reliable for 25 years.
Solar Parks
The solar park format enables large scale production of electricity locally. The evacuation is done on higher voltage to minimize the transmission losses. The larger the size of the farm the lower the installation cost. The turnkey EPC model can take care of all the necessary steps for installation including financing, power purchase agreement and operation and maintenance.