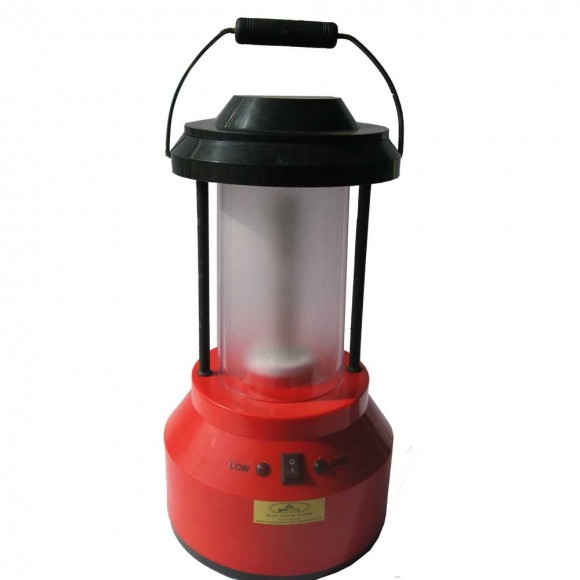 Our Solar Lantern is a portable light source like a traditional lantern which gives pure white light. This Solar Lantern consists of a solar photovoltaic module, sealed maintenance free (SMF) lead acid battery, charge controller and  for lighting the LED's are used. The Solar Lantern manufactured by us is highly efficient. Its two-step charge controller protects battery from over charging and deep discharging. Our Solar Lantern is non-polluting and in exhaust energy from the Sun. Our superbly efficient Solar Lantern has positioned us in midst of innovative solar lantern manufacturers and portable solar lantern suppliers.
Features
Environment Friendly
Portable
Rugged and Dependable
Silent Operation
Light – 40-60 LED's
LED for battery status indication and its safeguard
Applications
Emergency Light Source
Light Source in remote un-electrified villages
Picnic Sports and Farm Houses
Military Outposts
Light sources for the field personnel of Agriculture extension
Benefits
Safe and easy to operate
Excellent protections and indications
Rugged and attractive body made of ABS plastic
There are no reviews yet.