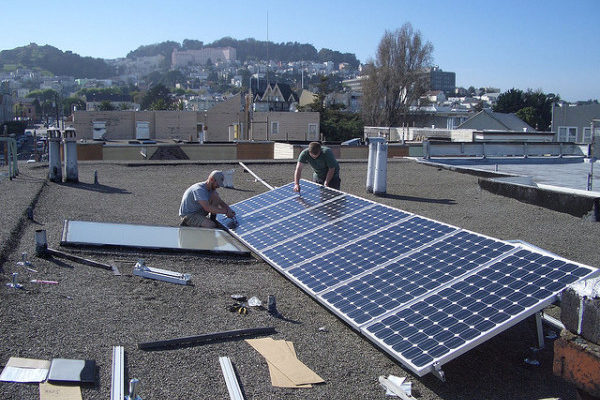 Buying solar panels seems to be a solid investment and you need to make sure that you pick the right one for you.
Today, the market is flooded with installers who claim that they are the best.
If you are looking for a right installer who can offer you good services then you can definitely avail their services.
The best Solar system kit supplier in Delhi can offer you services which are not only trustworthy but are reliable, affordable and genuine.
Here are some tips which can help you through the process of selecting the right solar panel installer.
1. Properly Certified:
• Your installer should be properly certified.
• It is of greatest value that the installer you select is MSC accredited.
• A good solar kit installer should be a member of the Solar Trade Association.
• You should also be aware of who will perform the actual installation.
• If in case it is a subcontracting company, you should ensure that they are MCS accredited as well.
2. Home Visit:
• The installer should visit your home and take the time to provide you information regarding the suitability of solar panels for your home.
• You can also anticipate ideas regarding how to save energy and how energy efficient your home is.
• If the installer is not ready to take the time and assess your detailed necessities, you will most likely not acquire the right installation.
3. Ask for References
• You could ask the installer to show you references and testimonial from previous clients.
• If they have been in business for a while, they should not have a problem for giving you the references.
• You should also conduct some research on the installer.
• For recommending an installer, neighbours and friends could also be a great source.
• Talking to previous customers is a best way to search out how their installation process was handled.
4. Warranty
• You should be aware of the warranty period of the specific equipment.
• The average warranty open for the solar panels is around twenty years.
• If the warranty is for a shorter period of time, one can take for granted that the quality of the panels is low.
• Storage battery and inverter has limited guarantee.
• Most installers also offer workmanship warranty which is at least one year.
5. Understand the Quotations
• Firstly, you should obtain quotes from at least three installers.
• The quotations should be as per your specific requirements.
• You can compare quotes and can judge what is included in the price.
• You can also ask for some additional work that needs to be done which is not mention in the offer.
• You may also know whether you have to make any other payments on top of the price mentioned in the quotation.
Solar Get Green is a reputed Solar system kit supplier in Delhi which can offer services that are highly valuable and cost effective.
We provide solar kits to our customers in various specifications according to the customer's needs. These kits are very reliable in nature and can be easily accessible in the market at best prices.
We are amongst the top service provider organizations which are engaged in offering a broad variety of Solar system Kits.