Categories: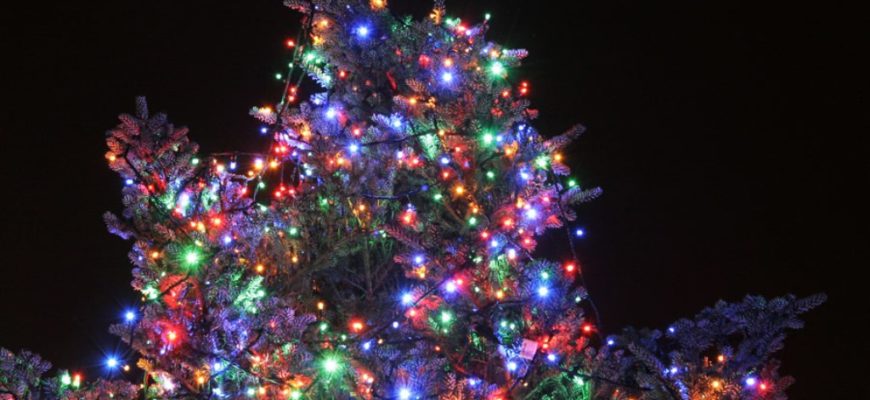 This year, it is a time to replace your incandescent bulbs with smarter choice i.e. LED Christmas lights. LED lights can save your money over time in a number of ways. They also last longer.
You can often use these LED bulbs to decorate your house. You can get these LED devices by contacting any of the authorized LED suppliers round the world.
These suppliers can offer you products at most affordable costs. The Solar LED bulb Supplier Delhi can offer you genuine items which are durable, trustworthy as well as cost effective.
Now you can check out some Best LED Christmas Lights of 2016:
Qedertek Clear Christmas Solar String Lights:
These Clear Christmas String Lights from Qedertek are bright and beautiful. The most unique thing about this string of lights is that it is solar powered.
The light comes with a solar panel stake, which converts sunshine into electricity, which is then stored in an 1800mAh battery.
They can automatically turn on at night. They have on and off switch and a button to cycle through eight different light modes. They are resistant to dirt, dust, and rain water.
Qedertek Multi-Color Christmas Solar String Lights:
This brand provides a 200 LED string which delivers quadruple the colourful fun across 72 ft. For an easy and stylish decoration job, they will do just fine.
This set is also solar powered and bear in mind that there is no other alternative to power them. This means you would not be able to use them indoors. These lights are also long-lasting.
TaoTronics Dimmable LED String Lights:
These lights have a white-yellow look, which can be preferred over white-blue lights for the softer glow.
The string of 100 LEDs is connected by a copper wire which can be then moulded into a specific shape.
These can be a creative tool for holiday craft projects such as making a light tree in the yard or lighting up a flower display.
InnooTech 100 Multi-Color LED Globe String Lights:
These attractive lights can easily be used for your indoors and outdoors.
1byone Aluminium Alloy Outdoor Laser Christmas Light Projector:
This mini-laser light projector is powerful and energy efficient. You can simply set up the 1byone Christmas Light Projector, and can decorate your house accordingly.
This light is strong enough to cover up to two thousand one hundred sq. ft. from a distance of twenty five feet, and you can place it anywhere.
The projector has an IP44 power adapter & an IP65 casing, which means you don't have to worry about any sort of weather conditions.
Ucharge Solar White Christmas Lights:
The Ucharge White Christmas Lights are the most cost-effective set of solar lights. You can easily get warm white, white, blue color, multi-color, and other such varieties all in the same place.
The Ucharge lights are only solar charged, so they are not a good fit for indoor decorations. Unlike the Qedertek lights, these lights contain a few different flash settings.
TaoTronics Multi-Color Dimmable Led String Lights:
Their red, yellow, blue, and green lights are very elegant. They have a bendable copper wiring which can provide you with creative decorating options.
The light comes with an IR remote that toggle between ten different dimming options. It also has pulsing, and flashing settings. These durable and versatile lights can be used throughout the year.
Paragala Falling Rain Lights:
A string of these lights is only about ten feet long and you can bind five of these light strings together for a greater effect.
The light comes with a cool white, a warm white, a blue and multi-color option. However we prefer the warm white in order to imitate falling snow in the night sky.
The lights are water-resistant, but their plug is not, so make sure to cover or protect it for outside use.
Leapair LED Curtain Lights:
These Leapair LED Curtain Lights are designed in a way so that they can be hung from a curtain rod of the window. They can easily turn any ordinary curtain into a shimmering pool of light.
These lights can cover an area of 19.69 X 9.8 ft and are available either in a warm white or a pure white color.
Cymas Outdoor Solar String Globe Lights:
These lights are solar-powered, and therefore, they are ideal for any outdoor decoration. The lights have an IP64 waterproof rating, which provides peace of mind when leaving them out in the rain.
Whether you choose a warm white, multi-color, or cool white style, you will be extremely charmed by the diffuse glow of these lights.
Solar Get Green is a well known best Solar LED bulb Supplier Delhi.  Our LED bulb is in high demand for constantly fulfilling our customer's expectations in product performance, services and delivery.
We make use of the newest solar technology to build scalable systems which perform better and last longer than conventional systems.
Our manufacturing experts make the most sophisticated energy efficient products which are based on the advanced machinery.
Therefore we help you to select the best manufactured goods, with the best value, for your requirement.
Our products such as Solar LED lights, Solar Road stud lights, Solar Street lights, solar rooftop systems, and Solar Lantern lights are manufactured and exported worldwide.
Our comprehensive experience provides a cost effective engineering solution and we have the ability to deliver projects on a stipulated budget.
This absolute efficiency and organization promises accelerated investment recovery in the long run.
Solar Get Green Solar Delivers:
Cost and ROI Projections
Complete Scope of Work
Quality Products and Workmanship
Project Duration and Expectations
Categories: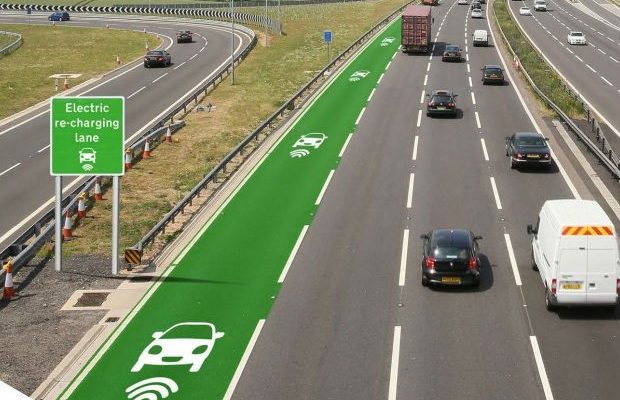 Regardless of technological advancement in vehicles, cars and mobile devices, we see little change in asphalt roads.
Mainly when it comes to road safety, there are many things we can do to roads which can help innovate and improve the driving experience.
There are also many ideas to make use of roads to store up solar energy from the sun. Further, energy can be transferred into electricity for homes.
You can make use of solar road studs and can enjoy a safe driving experience. For this, you can also contact best solar road stud supplier in Delhi.
A best supplier can offer you products at much affordable rates.
Below mentioned are the top 5 smart road technologies of the future:
Interactive Lights:
One can use the idea to opt for motion-sensor lights.
When a car passes through a particular stretch of a road, the motion sensor will lights up only that section of the road.
As the car gets closer, the lights will automatically grow brighter.
Interactive Lights are ideal for highways.
As and when required, interactive lights also provide night visibility.
Wind-Powered Lights:
Pinwheels can power up wind-powered lights and produce electricity.
It functions by harnessing wind drafts.
The electricity can be utilized to light up the lights on the pinwheels.
As it requires wind to power up, these wind-powered lights can only light up as cars pass by the area.
This pinwheel generator is set up along the car's path at the roadside and it continuously light up paths as cars drive through.
Electric Priority Lane:
The electric priority lane can charge up their vehicle on the go.
The Induction Priority Lane has embedded magnetic fields which can even charge the vehicles.
This is especially of use in countries, where there are a lot of EVs on the road.
This ensures that electric cars do not require charging stations and people can even keep their cars charged for long journeys.
Solar Roadways:
Solar Roadways require installing solar panels on glass roads, complete with LEDs and microprocessors.
The road surface will be engineered for cars to be able to stop safely, while travelling at a speed of 80 km per hour.
During winter, solar panel roads can even melt snow and for sure the solar energy is utilized to power many electrical gadgets.
Glow in The Dark:
The idea to use glow in the dark road markings is better instead of spending a large budget on road lighting or other lighting options.
The markings are made by using paint that contains photo-luminising powder which charges up during the day.
These green glow markings extend for about five hundred metre and can glow for up to eight hours of night.
Solar Get Green is a reputed Solar Road Stud Supplier in Delhi who can offer you road studs at really reasonable rates.
We are a renowned organization who is engaged in supplying and trading a comprehensive range of plastic Solar Road Studs.
The solar road studs are specially designed and developed by our experts and are in compliance with the industry laid standards.