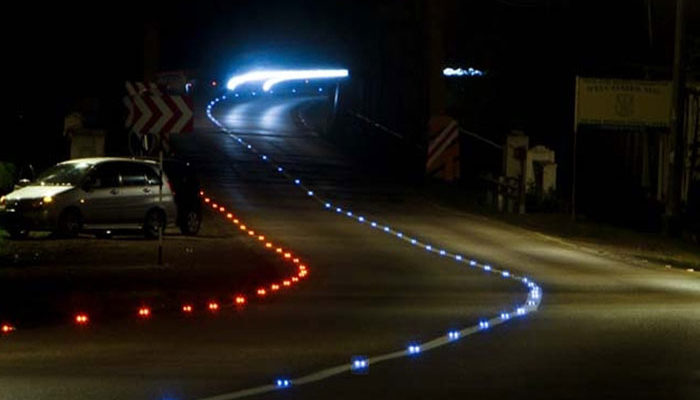 The level of innovation that occurs in the solar industry goes far beyond the residential and commercial solar panel installation.
Creative minds are now utilizing the solar power to attain new heights and make living environments healthier for people locally and abroad.
The solar technologies openly generate electricity that can be used, stored or converted for long-distance transmission.
If you want to install latest solar technologies in your home or nearby surroundings, then you may contact some reputed solar road stud suppliers in Delhi.
Check out these 5 solar inventions that are changing the world:
Solar powered cell phone:
A solar phone technology has been discovered by cell phone companies like ZTE, Sharp and Samsung.
This technology includes an integrated solar panel that provides power instead of the conventional electricity powered battery.
These cell phones are helpful for anyone who are away from any power source and need to be in contact with anyone.
Solar powered oven:
Through solar powered oven, one can bake, boil and steam food by using the energy of the sun.
This can be done without the energy of fossil fuelled electricity.
This invention has brought convenience to many rural communities who don't have any access to gas or electricity supplies.
It also enables the rural communities to experience thoroughly cooked food.
It lessens the amount of diseases which can come from consuming uncooked food.
Some companies have taken it a step further by creating specialised solar barbeques and solar grills.
Portable solar computer:
This awesome gadget is created to improve the education of students who basically lives in the developing nations.
It was also created for travellers and outdoorsmen.
It operates on open source software called Ubuntu Linux and is relatively cheap.
It is also water proof.
Solar air conditioning:
According to LG, this incredible machine can cut down 212 kilograms of carbon dioxide in ten years.
It combines the solar energy produced by modular cells and generates 70 watts per hour.
Other companies have integrated this technology into their devices.
Sources state that the savings generated during using this device range from 35%-50% on the monthly bill.
Lennox Sun Source is another company which utilizes this technology and integrates it into their products.
They successfully incorporate solar power by using a single 190-watt solar panel.
And gives power to assist the motor components in any air conditioner.
The solar outlet:
This amazing gadget utilizes a suction cup to attach itself to any glass that absorbs the reflected energy of the sun which goes through it.
On the other hand, there is a socket which you can plug to any device you want.
The only weakness is that it took about 5 to 8 hours to fully charge.
Once completely charged, you can utilize this device to charge your phone.
Solar Get Green is a reputed solar road stud supplier in Delhi. We provide finest quality solar road stud which saves your money and electricity bill.
It is a durable and money saving alternative. The Solar Road Studs glow brightly during the night- time for miles and miles and gives relief to many drivers.
Personalized road studs in various colours are made according to the clients' requirements.
Due to high visibility of the Solar Road Studs, the risk of accidents can be avoided.